ScottG wrote:I remember that first showing on NBC. In those days, without VCRs and cable, showing feature films on the three networks was still a big part of their programming. I clearly remember about a month before the showing, in August, watching an NBC preview show for their fall programming. One segment highlighted the feature films that would be shown that season. I don't know who was doing the narration but I 'bout fell off my chair when I saw a the clip of the Mexican artillary line firing to open the Final Assault and I hear

"John Wayne and Richard Widmark hold down the fort at "The Alamo"

, then cut to Duke firing at the pallisade. The three or four weeks between the preview and the showing were hell to live through in anticpation!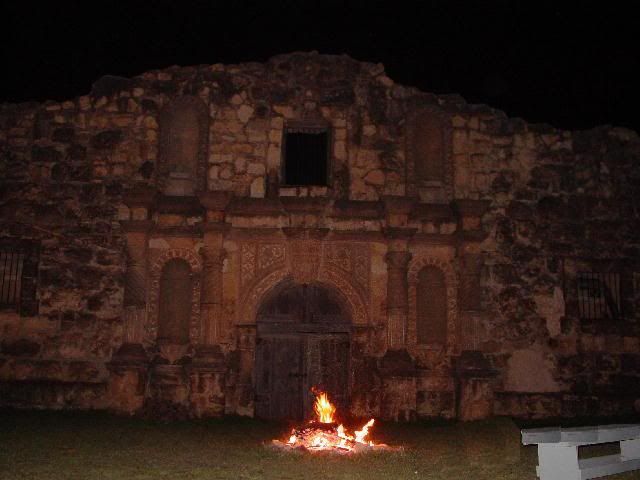 I still get shivers listening to the score starting the film ... back when we had the first Waynamo Filmfest showing of the film in the Waynamo compound in 2004 .. I was sitting front and center on the bleachers ... first row ... I still swear that the Duke was sitting there beside me watching that film (I got goose bumps for real that nite) ... the haints were out that nite I guaran-damn-tee you! I will never forget it!
Shinin times ... indeed! Long live the Waynamo Film & Alamo Village!
Davy